When you hear somebody talking about 'YouTube', what is it that immediately pops up in your mind? You would probably visualize that one red coloured icon with an arrow on it which gives you access to millions and millions of videos.
In simple terms, you probably think of YouTube as nothing more than a popular online video-streaming platform. However, there is much more to YouTube which many of us might not be aware of.
How to Build a Good Marketing Strategy Using YouTube?
If you can develop a good marketing strategy, YouTube Marketing will no longer be a hassle to you. You may look at the following section to understand how you can build an effective marketing strategy using YouTube.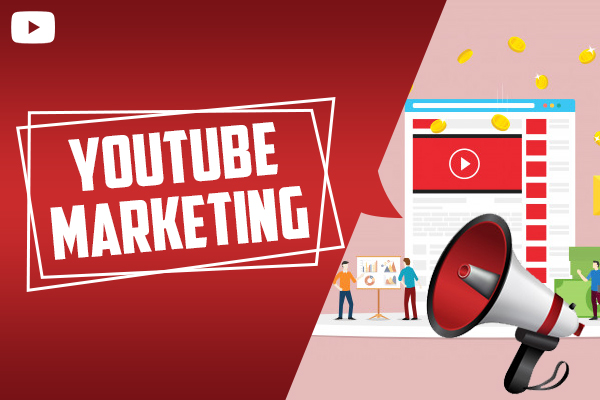 Build a YouTube channel meant for business only-
Creating a YouTube channel exclusively meant for business purposes should be your first step. That will allow your teammates to access it easily without compromising your privacy.
Understand what your audience wants-
Secondly, you need to understand your targeted audience very well. It is important to know what they want from your brand or product.
To understand your audience, you can view the Analytics section, read through the comments section and interact with your viewers using the Community tab. This would help you understand the kind of content your audience is looking for.
Identify your rivals-
Thirdly, it is very important to know who your competitors are and their weaknesses and strengths too.
Optimize the videos you upload-
The fourth step is probably the most crucial one, and that is the optimization of your videos to gain more viewers.
It would be best if you used channel descriptions, titles, keywords, thumbnails and other elements in such a way that makes your content appear towards the top of search results. Performing keyword research, creating attractive trailers and so on also help.
Also, always remind your viewers to hit the three magical buttons— like, share and subscribe.
Maintain a consistent schedule for posting your videos-
Uploading videos consistently and maintaining a schedule for the same should be your fifth step.
Analyze your performance and focus on improvement-
Finally, it would be best if you kept a tab on the growth of your channel. To keep up with changing trends, you must keep an eye on your performance and realize your strengths and weaknesses. Accordingly, you can make changes in your strategy.
Marketing brands using YouTube can prove to be viable for businesses shortly. But for that to happen, people must understand how it works and build a foolproof strategy accordingly.